David Beckham bought a house in this notorious Rio de Janeiro here angering alot of Favela (slum) locals here, he purchased it for a cool £250,000 by Brazils standards is quite alot, marketed as trendy 'shanty shacks' with spectacular views for as much as £400,000, rightfully so angering alot of locals with the "gringos" who sleep all day as they say trying to price them out of their culture.
The Vidigal slum is in the heart of Rio's tourism district, but the community are up in arms about the 'foreign invasion' - with most people laying the blame firmly at the feet of England's most famous footballer
Vidigal is Rio's most foreigner-friendly favela, with pousadas (guesthouses), bars, restaurants and even a sushi joint aimed at the tourist market. It is relatively small and picturesque, with spectacular views over the Atlantic, and an hour-long walking trail that winds from its upper limits to the top of the Dois Irmãos (Two Brothers) mountain.
When pacified in 2012, Vidigal was already popular with artists, young Brazilians and foreigners. Scottish school librarian Graeme Boyd, 34, lived there for two six-month periods, in 2009 and 2011. "As long as foreigners respect the locals, make a contribution and use the businesses inside the favela, they will be welcomed," he said. "People reacted to me as if I had lived there all my life."
DJ bar with a view from the balcony
GPS / -22.9956951,-43.2420006
Mountain Cliff View of Villa from a natural birds eye view, zoom in for a more concentrated view of the Favela below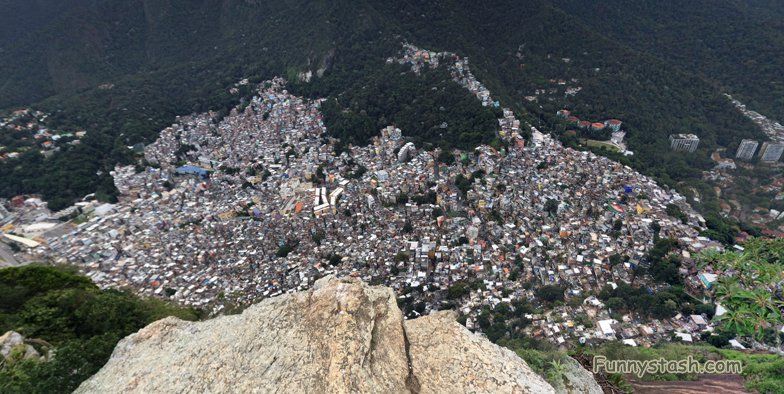 GPS / -22.9913099,-43.242743
Another Cliff view dimension of the favela slum below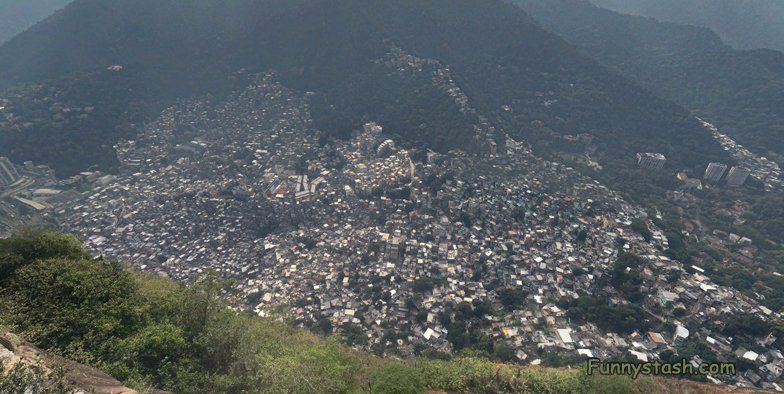 GPS / -22.9912597,-43.2426944
Rewiring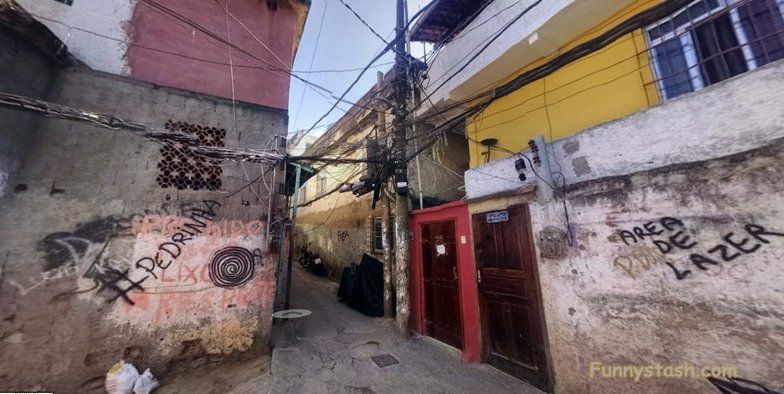 GPS / -22.9957381,-43.2380556
Vidigal is located between Leblon and Sao Conrado neighborhoods, at the base of Two Brothers Hill.
The neighborhood was named after a former commander of the Military Police of Rio de Janeiro state in the 19th century, Major Miguel Nunes Vidigal. The first slums were built here in 1940s. Before its pacification, Vidigal was considered one of the most dangerous favelas in Rio because of the drug war.
Vidigal favela was pacified in 2011. The local ghetto is now considered to be the friendliest and most cultural favela in Rio. Many foreigners have bought houses here and live in the community permanently. From all the favelas, Vidigal has the best views. It has become quite popular among tourists and locals from wealthy neighborhoods. That's why some Vidigal restaurants with great views have Leblon-level prices.
The Favela Populations are growing, 6% of the population live high up in slums, the populations of 12 million from the 190 million live in Favelas
_________________
Click our Pictures
↑
for Map Locations, entertaining fast VR link Directions

GET VR CARDBOARD HERE
For VR Fast Links & VR Quick Links

Panorama 360 Link addresses, Link Directions, Find VR Locations

Help us out and hit our Like buttons ˚◡˚